Watercolor Class – Thursday Morning 9:30 AM – 12:30 PM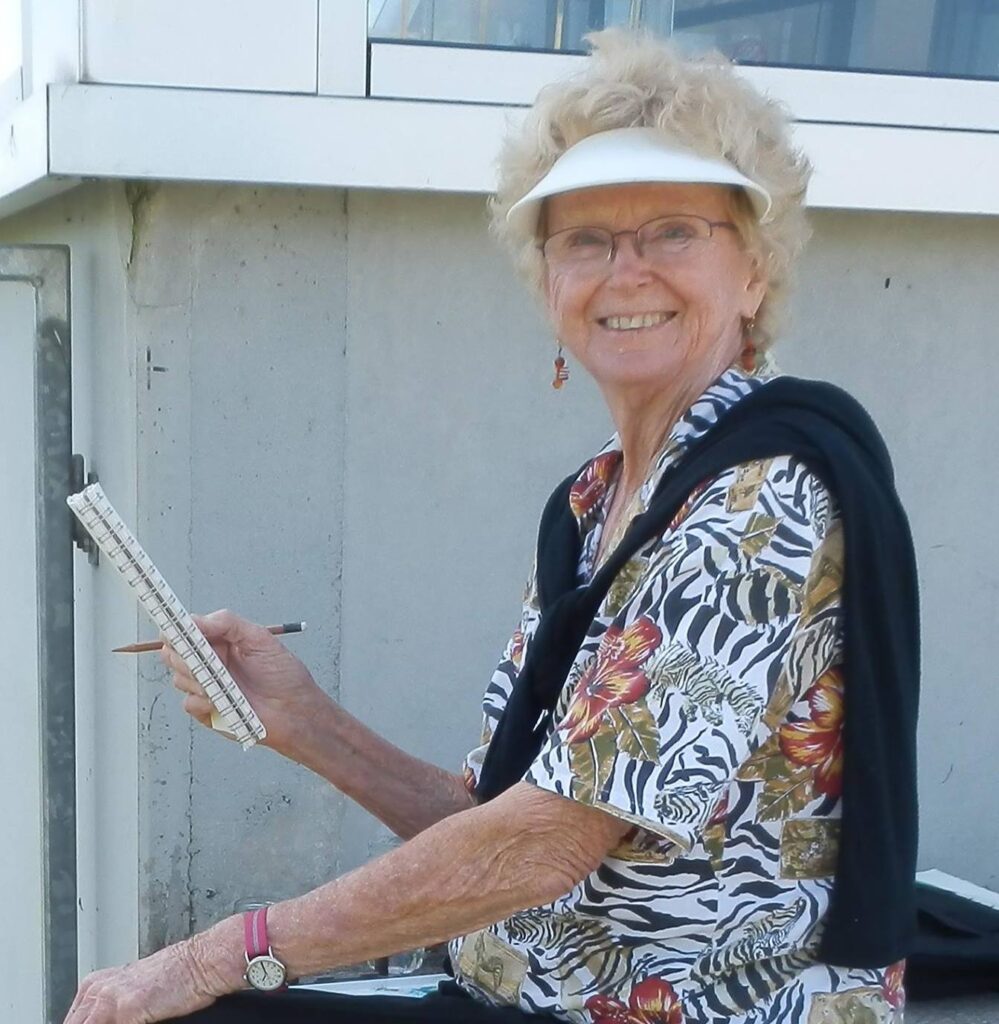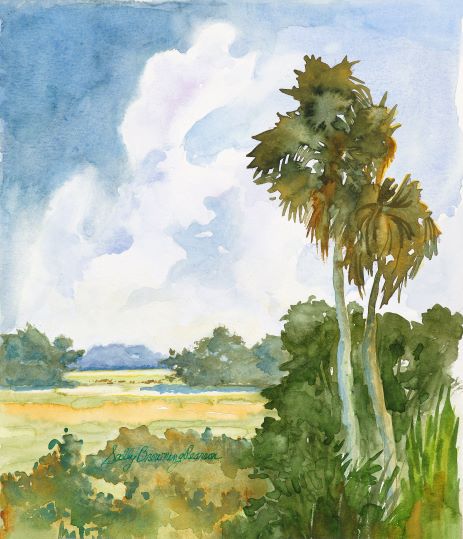 Sally Browning Pearson – BIO
Email:  [email protected] or call 772.361.9626
Art Education: Sally's most influential teacher was Eloise Gardner Giles, Dunellen, Florida. Eloise was taught by Edgar Whitney, (one of the greatest watercolor teachers of our time). Sally took lessons from her for two years before she went out on her own to sell her artwork. Sally tells a funny story about her classes with Eloise. She signed up for both of Eloise's classes, one in Inverness and one in Dunnellon, Fla. At the beginning of the semester in Inverness, Eloise said, "Sally, why are you in this class, the lessons are the same as the class in Dunnellon?" Sally said, "Well, I figured if I took two classes a week, I would learn faster". And she did.
Over the years, in order to keep her skills sharp, Sally has taken many workshops from the well-known professional watercolor artist.
Information about Sally can be found on Facebook, Instagram or on her blog. On the blog you will find many photos of her studios; her students working and many of her demonstrations.
Experience: Sally has been teaching since 1995. She conducted workshops at the J.C. Campbell Folk School, in Brasstown, North Carolina; Pocohauntaus Art League, and Greenbrier Artists League, in Lewisburg, West Virginia.
Galleries: Currently Sally spends most of her time teaching, but you can make an appointment to see or buy any of her artwork by calling her home studio: 772-340-3728. You can also see many of her works of art on her blog or at The Artist Nook listed below.
The Artist Nook, 45 SE Kindred St., Stuart, Fl. Every Thursday Morning 9:30 – Noon Year Around
…."Sally teaches the principals and elements of design as well as the techniques of painting with watercolor. Sally is a great teacher because she loves what she does and nothing pleases her more than to see you succeed with watercolor."